SARAH BUTLER, Artistic Director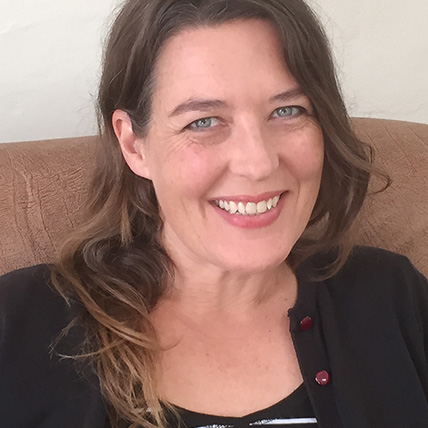 Sarah Butler is the manager of the Shark Island Institute Kangaroo Valley, a private space designed for the development, facilitation and sharing of artistic and creative endeavours. 
Sarah's background is in theatre — as an actor, director, producer, writer and educator — and she still performs and makes work. Over a period of twenty years in Sydney, she was involved with the establishment of performance spaces and the staging of theatrical productions in 'non-theatre' settings including cafes, warehouses, inner city backyards, music venues and pubs. She has worked as an actor in theatre and TV and has directed, designed, written and adapted stories for theatre. Her artistic pursuits have been supported by a part-time career in community education, training and project management for both state and federal electoral commissions in Australia, including a three-month education project in Uganda.
Sarah Butler has a BA in Drama (UNSW); Master of Education in Creative Arts (Youth Performance Studies) (UTS); Certificate IV in Training and Development (UTS); Advanced Certificate in Cross-Cultural Training (Uni of Sydney)