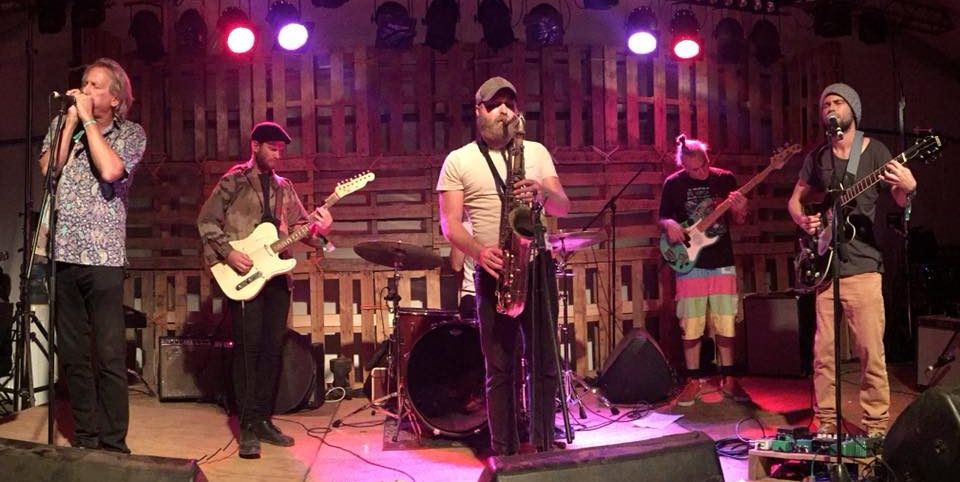 A partnership between Shark Island Institute and the local not-for-profit community association, The ARTSLAB offers artists  the opportunity for intimate and appreciated art-sharing in a stunning and special place.
The community owned Upper River Hall in the sublime Kangaroo Valley sits in the midst of paddocks, beside the river, surrounded by escarpment views. The ARTSLAB transforms the hall into a glowing artistic hub of music, film, theatre and conversations for audiences from the valley, the coast, the highlands and beyond. Capacity is 140 people so the atmosphere is intimate, relaxed and rustic boho with great food available at most events.
Launched in 2015, The ARTSLAB has hosted a number of music events in collaboration with Harvest Recordings (Steve Kilbey; Leonardo's Bride; Tim Rogers; Montaigne; Holidays on Ice; Le Pie; Tim Bowen; Direwolf; Baby et Lulu; Lo Five); and in collaboration with Shark Island Productions has screened new films including Paul Kelly: Stories of Me; That Sugar Film; Frackman; Bully; How to Change the World; Suzy & The Simple Man and Last Cab to Darwin. Theatre shows include Tempting Morsels (2015) and Songs About Girls & Their Fingertips (2016).
Our programming reflects our philosophy of connecting artists to their audience by including discussion as part of the artistic program. Events include in-conversations with actors and musicians; Q and A's with filmmakers; artist residencies and presentation of new work and works in progress.
The ARTS LAB is a not-for-profit arts program run by a small team of art lovers! There are many people who contribute to making it happen including the Upper Kangaroo River Progress Association's committee; members and volunteers and our community sponsors and supporters. However it would not be possible without the ongoing and generous support of our patron, Ian Darling and the Shark Island Institute team.