1009 Upper Kangaroo River Rd Kangaroo Valley NSW 2577
Montaigne @ The Harvest Lounge (with support by Le Pie)
Perfect, artsy, edgy pop…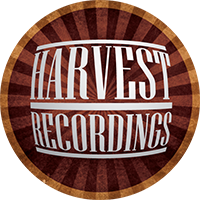 The ARTSLAB and Harvest Recordings team up again to present another great night of new music @ The Harvest Lounge, this time featuring two amazing female performers who both, in their own unique ways, serve up perfect indie pop that you can't get out of your head.
This is going to be one of those "I saw Montaigne play at The ARTSLAB Upper River Hall when…" moments.  Awarded 'Next Big Thing' at FBi Radio's 2014 annual SMAC Awards, this exciting, young singer/songwriter will blow you away, with her unforgettable songs and emotional vocals full of exotic edgy flavours, backed by a band of seasoned, talented musos. And if that isn't enough, the night will begin with the steamy Le Pie, warming up the stage with her vulnerable and dark, uplifting and gorgeous songs with a dash of fifties/sixties pop. Don't miss the chance to see and hear these two talented performers before they get really huge!
The hall opens at 7pm, with our licensed bar and bar snacks available through the night. Le Pie will play at 8pm, followed by Montaigne at 9pm.
Booking essential | Tickets: $20
PLEASE NOTE: 13–17 years olds may only attend if accompanied by a responsible adult.